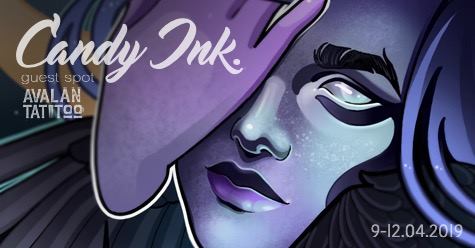 Laura tattooes a little over five years, and She is passionate about her work! Her style is characterized by a thick line and a wide range of colors. She makes mainly feminine patterns… But she works equally well in masculine ones!
She draws inspiration not only from the world of tattooing, but also from other forms of art. It often refers to the fluid shapes of Art Nouveau or round Baroque ornaments. During the last year she travelled extensively across Europe, getting to know and observing many artists, visiting art galleries and observing architecture. She runs his studio Ink.fluence in Wroclaw, together with her partner and manager – Grzesiek. She won many awards at Polish tattoo conventions, led a tattoo seminar, and spoke about her profession in various magazines. She is also a member of LoveInk ProTeam. She puts a lot of heart into her work and is most interested in its quality.
If you don't know her work yet – check out the gallery!
Laura and Grzesiek will be guesting in Avalan Tattoo w dniach on 10-13.04.2019